About KYO SPACES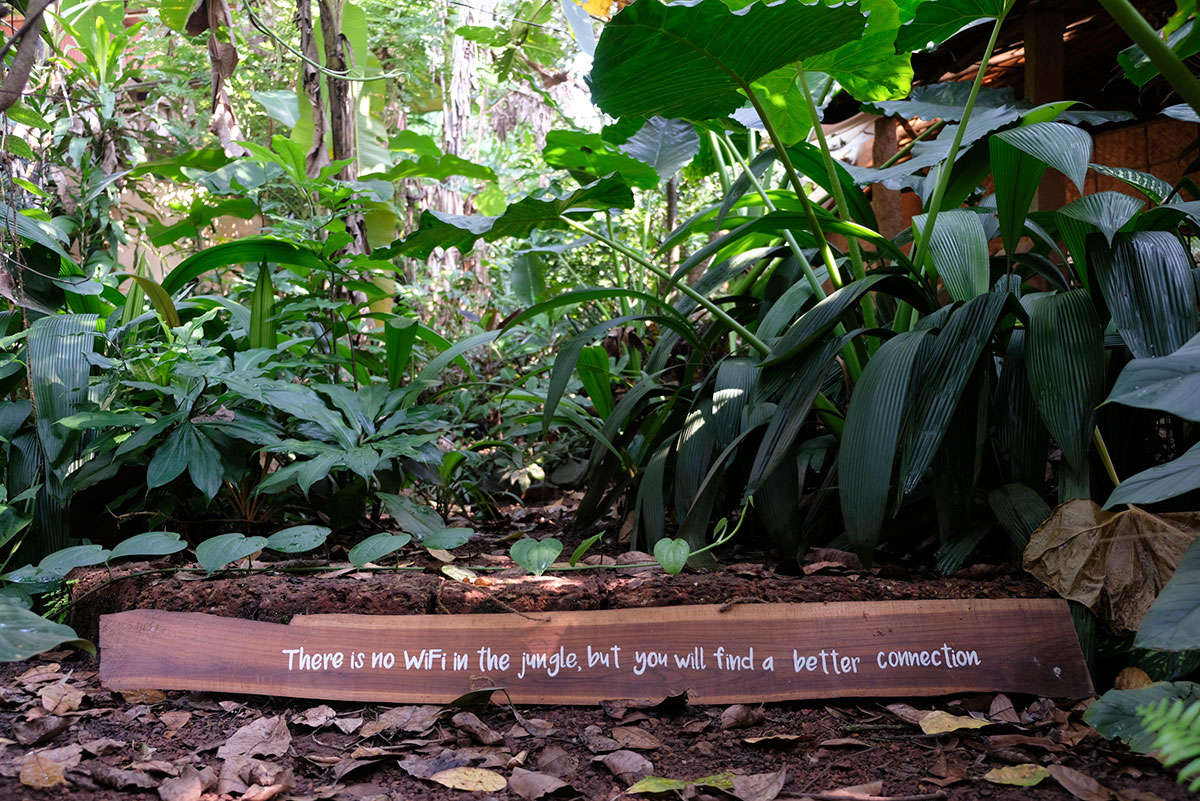 The word Kyo, in essence, means vibration.
Centred around the values and ethics of permaculture - people care, earth care and fair shares, our mission is to create or curate safe spaces where you can seed ideas and nurture them to grow.
Blue Lotus by Kyo Spaces is our first co-living and co-working space, a heritage villa in the Goan village of Ucassaim made for work, play and rest surrounded by likeminded people.
We also host retreats where wellness, healing, learning and community intersect.
Through co-living, co-working and co-creation experiences and spaces, both transient and permanent, on or off the grid, we are building a vibrant, high vibration community.

Interested to learn more? Don't hesitate to reach out at meghna@kyospaces.com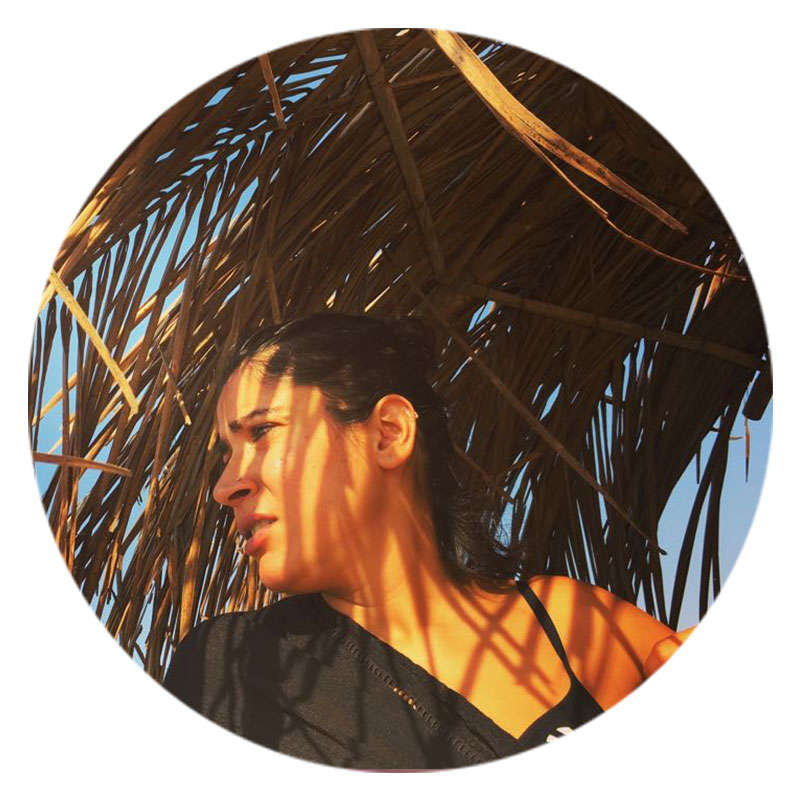 Meghna Kapoor is the founder and project manager of Kyo Spaces.

She has a Masters in Design Management from the University of the Arts London and has worked across the fashion, media and creative industries.

Her interests are in design, yoga, music, and now, permaculture, especially the aspect of people care.

She is shedding her competitive startup skin for another that's in tune with herself and the earth.

For any queries, write to her – meghna@kyospaces.com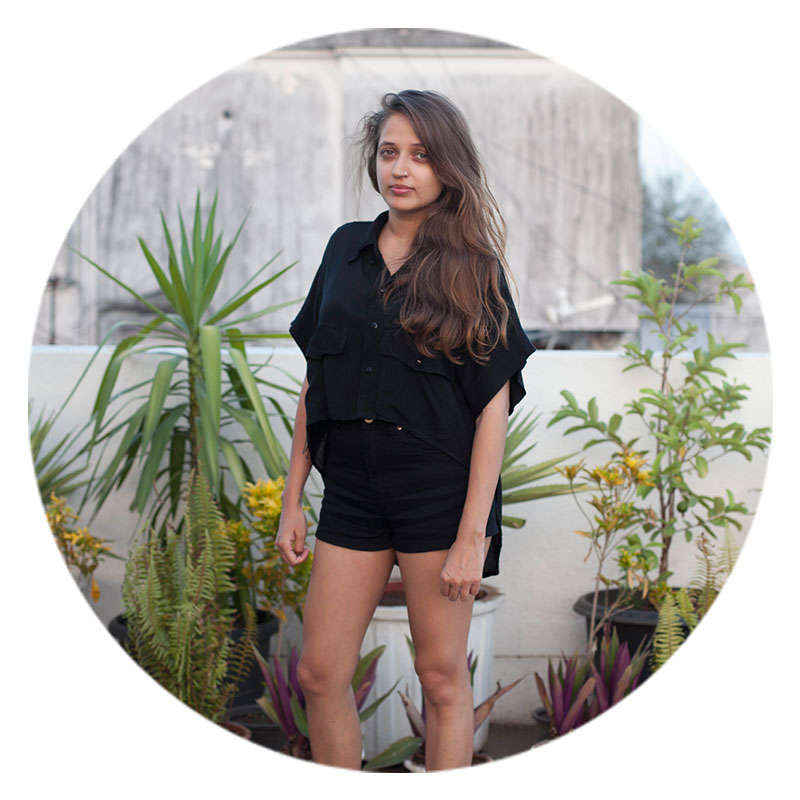 Sheena Dabholkar is the creative director of LOVER, an online lifestyle magazine, consultancy and editorial and visual content studio.

A photographer and writer for over ten years, much of her work is centred around design, travel, art and culture but her interests also lie in mental health, environmental sustainability, gender and safe spaces.

Sheena works with Kyo Spaces as a communication consultant and co-creator.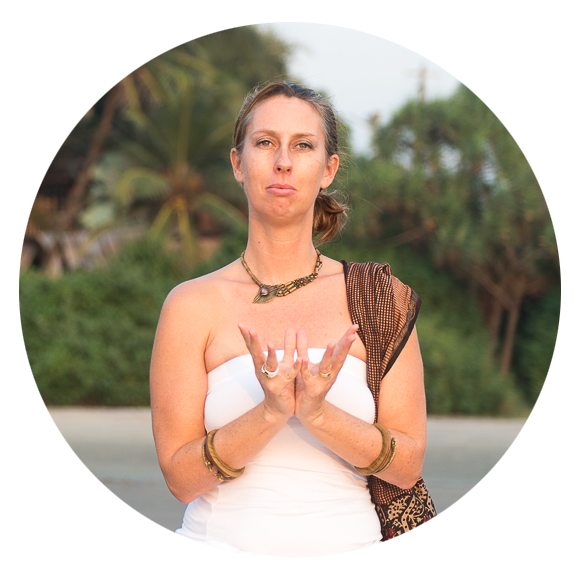 Viriam Kaur has been teaching Yoga, Meditation and Awareness Practices for 15 years. She trained in the UK with SKY School of Kundalini Yoga in 2003 and teaches around the world. She is a senior teacher registered with Yoga Alliance Professionals and has taught Yoga Philosophy on an International teacher training. for the last 6 years.
In addition to yoga, Viriam works with breath, sound and the healing power of yoga nidra and has devised her own form of Chakra Healing.
She is also a trained massage therapist. Viriam chants sacred mantra with her band Mantrica.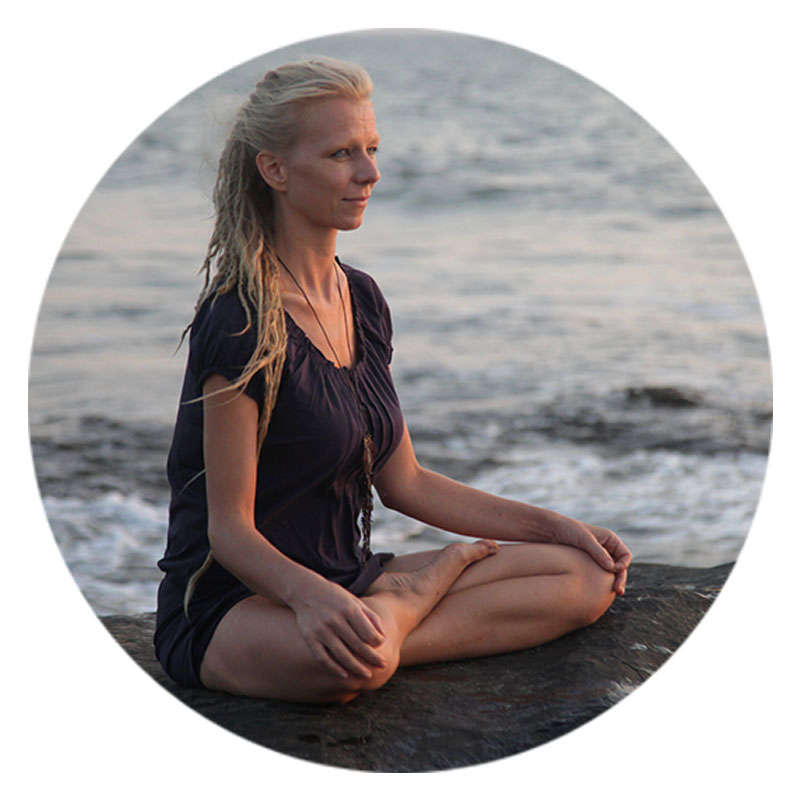 Alexandra DenKinger is a certified acupuncture therapist (M.D. Acu) and yin yoga expert on a mission to help people to experience optimal health and long lasting transformation.

As life long seeker on a soul-searching journey she came across many different healing systems. She moved from Germany to India to immerse in Ayurveda and Yoga about 16 years ago, when it was still unheard of in the west.

It is her firm belief that healing ourselves is our responsibility and an expression of environmental activism. We are healing the world by healing ourselves.

She runs Body-Mind-Soul Acupuncture in Ashwem, Goa. Find more information about her practice at acupuncturegoa.com.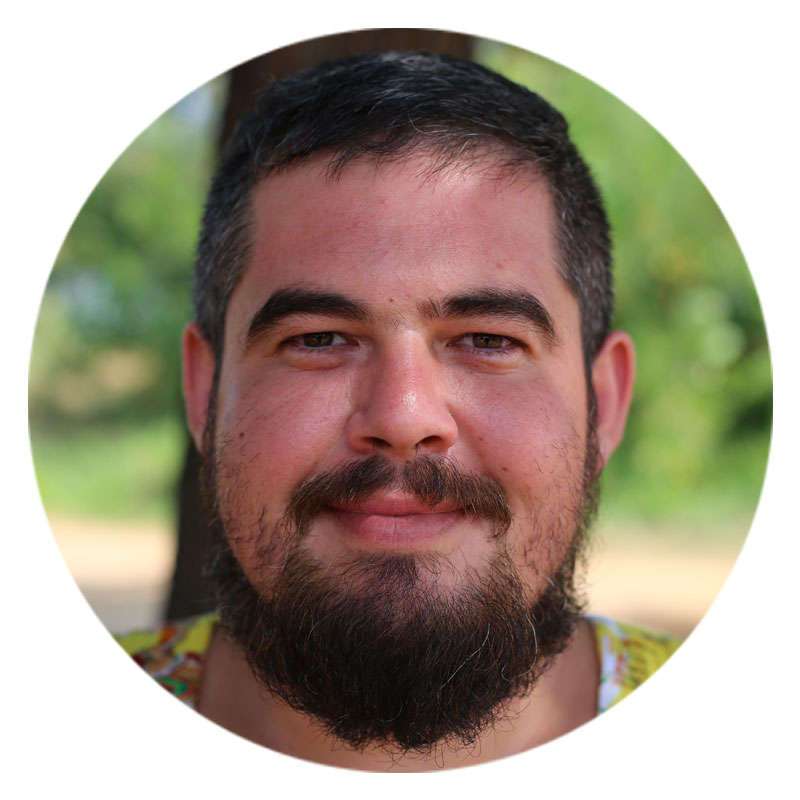 Claudiu is fully committed to contributing towards the protection and renewal of all life. Through his work, Claudiu hopes to ignite a passion in others to establish a more connected and loving relationship with the Earth – one that is founded in reverence, respect and co-operation.

Claudiu has been in India since 2016 setting up land and food growing projects in Goa, Tamil Nadu and Himachal Pradesh, volunteering, teaching the permaculture design certificate (PDC) course and assisting Robyn Francis, Rico Zook, Govinda Sharma, Narsana Koppula, Jude Hobbs, Clea Chandmal and Starhawk (some of the world's best permaculture tutors) at the extended PDC part of the IPC (International Permaculture Convergence) held at Polam Farm in Hyderabad, in November and December 2017.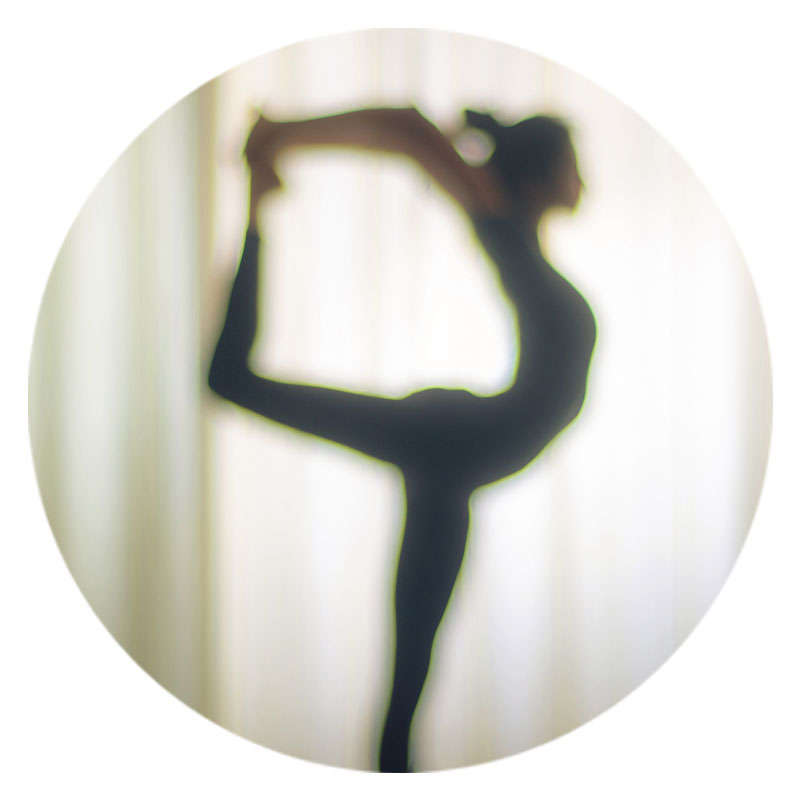 Sharanya Narayanan is a yoga teacher, dancer and a Mallakhamb artist.

Her introduction to yoga began over a decade ago when she started training in Rope Mallakhamb - a traditional Indian rural sport involving the practice of Asanas from a suspended rope. She has since then strengthened her yoga roots under the guidance of senior yoga practitioners and teachers.

As a Mallakhamb artist, dancer and yoga teacher, Sharanya has had the opportunity to train and work with some of the best names in both Bollywood and Hollywood. The most rewarding part of her job is being able to travel the world and share her passion for the movement arts.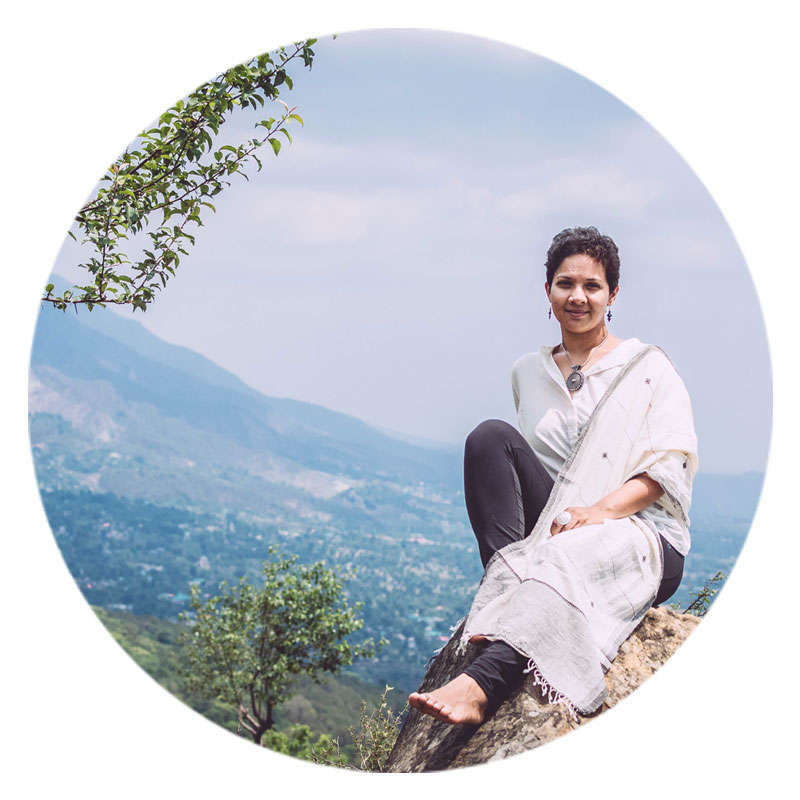 Maria Fernandes is a yoga teacher and permaculture practitioner. Her lifelong interests lie in healing and empowerment through deeper engagement and connectedness with oneself, with community and with nature.

She has a Masters in Yoga Therapy and is inspired by research findings on the efficacy of yoga as a body-centered approach to address symptoms of traumatic stress.

Permaculture has been an enlightening and empowering addition to her worldview and work; it has given her a holistic approach to helping people design for healthier and happier lives and a better world. She creates a safe and encouraging environment for participants to explore and enhance awareness of their body, mind, and environment.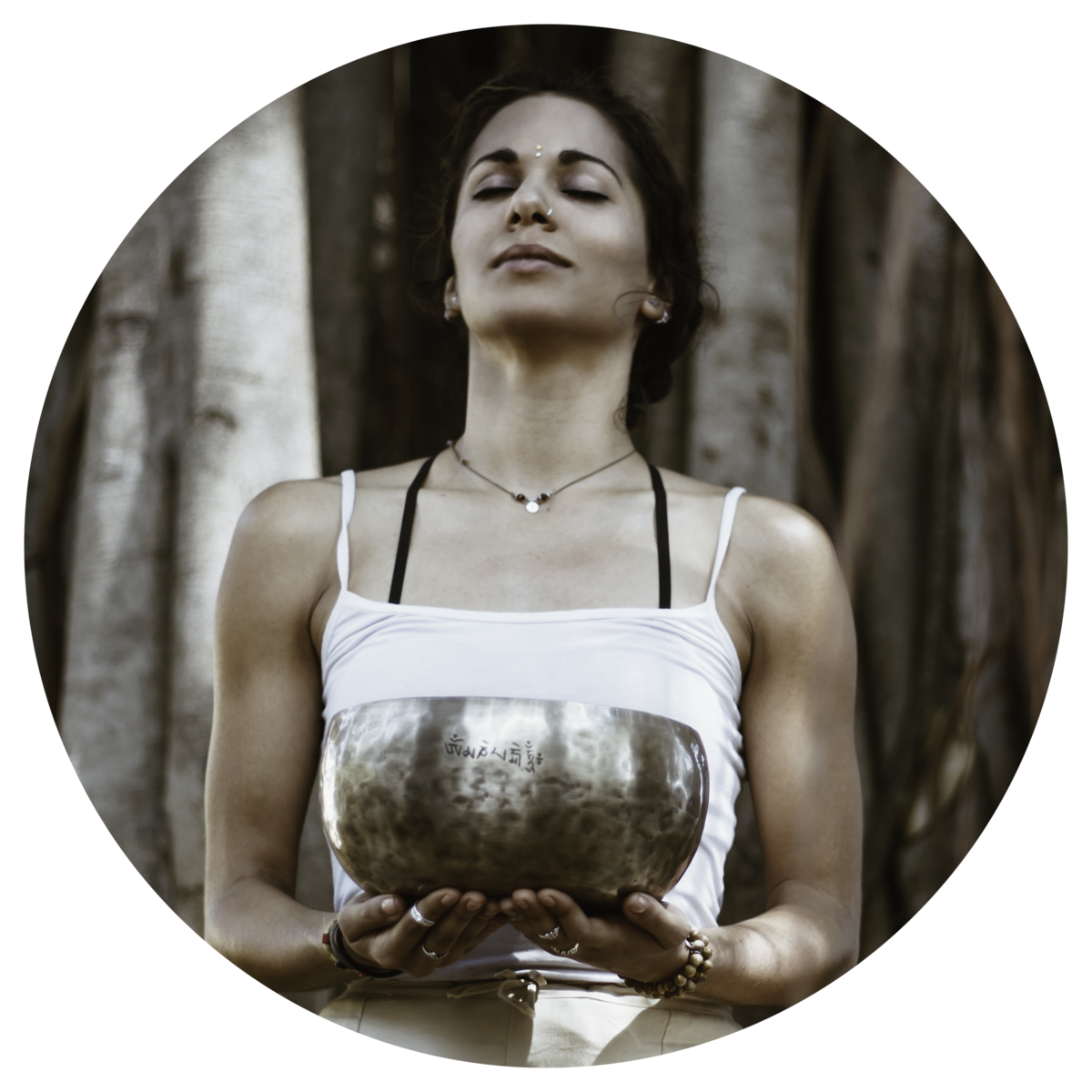 After working a high profile job in the corporate world in her early 20's, a few years ago, Lilya's life took a completely different turn. Now she's chosen to accompany people on their inner transformative journey through personalized coaching and yoga.
A melting pot of cultures herself, Lilya has always loved to combine different tools, techniques and knowledge to offer a 360° approach in whatever she does. She currently teaches private & group classes in Mumbai and supports souls worldwide through coaching. She combines hatha yoga with other tools & techniques acquired over the last 15 years to facilitate her students growth. She loves nature, travel, animals, good food, good music, authenticity, kindness, kids, growth, the ocean and adventures.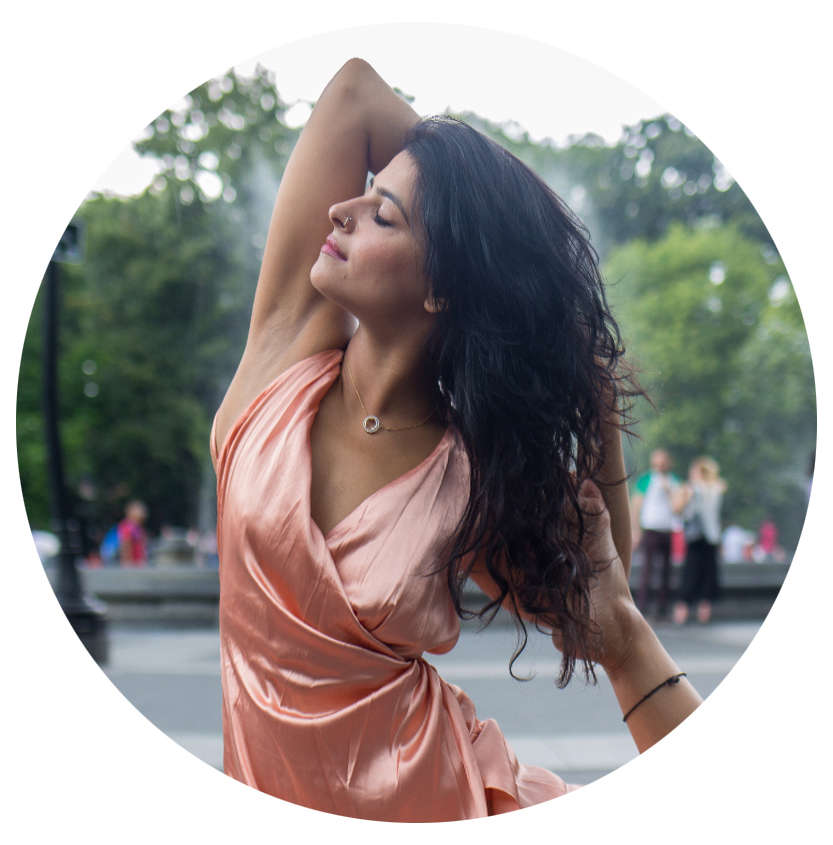 Sunaina is a unique blend of spiritual life coach and transformational energy/yoga master. She is an expert at helping her global clients to remove obstacles and achieve their highest and happiest reality.
Working with Sunaina entails everything from meditation to yoga coaching , from therapeutic discussion to transformational energy healing…whatever it takes to remove the suffering of the past and the fear of the future in order for you to create your new and highest reality. It's time to let go of your blockages and negative attachments, and remove the mental obstacles that hold you back.