Join us on a transformational 5 day retreat where we will combine yoga with acupuncture, visualization and breath work to heal our bodies, minds and spirits.
Yoga twice a day in the forest shala
Daily group acupuncture and visualisation sessions
Charming accommodation nestled in the lap of nature
Nourishing plant-based meals
Creative activities and workshops
Naturopathy centre offering holistic therapies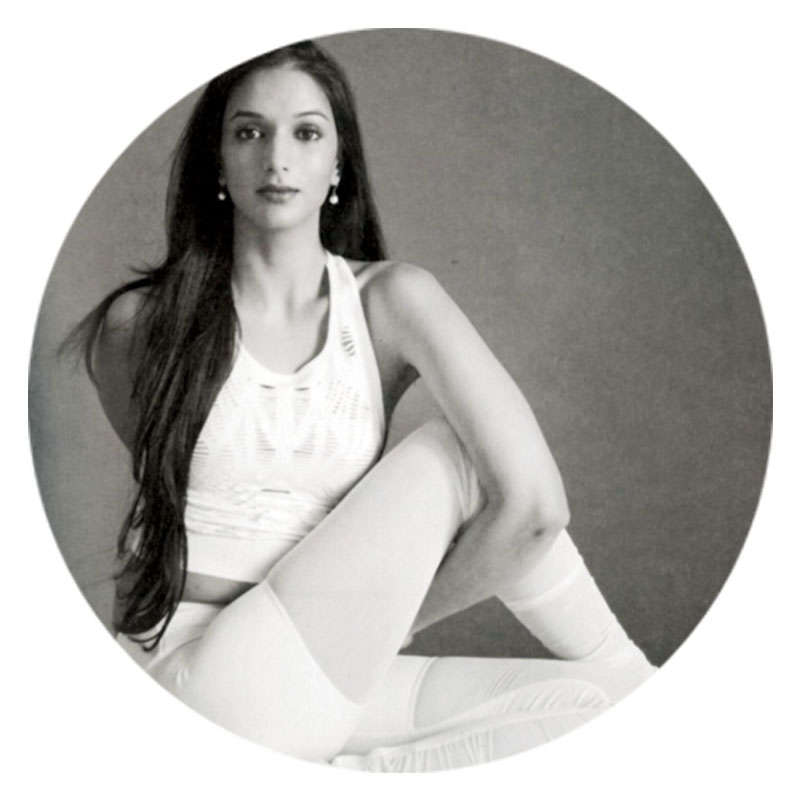 Ira Trivedi is travelling Yogini who writes as a full time passion.

She is inspired by the spontaneity travel brings and the mindfulness that Yoga infuses into her everyday life. Ira's passion for Yoga has led her to explore its rich tapestry in diverse forms, by both studying and writing about it. She holds the title of 'Yoga Acharya' bestowed by the International Sivananda Yoga Vedanta Academy and is the founder of Namami Yoga, a not for profit that brings yoga to underprivileged children in India.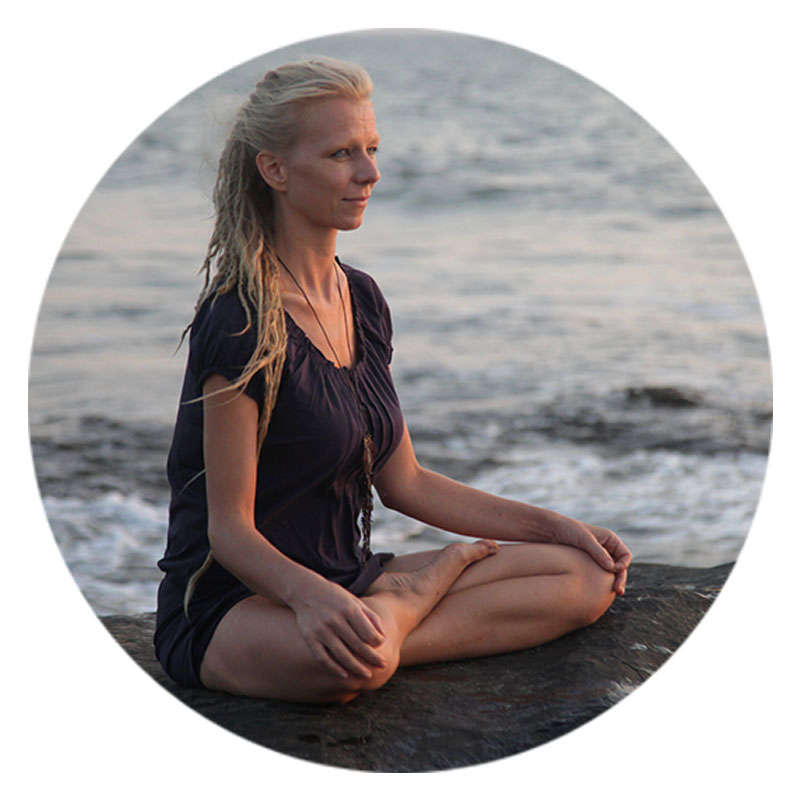 Alexandra DenKinger is a certified acupuncture therapist (M.D. Acu) and yin yoga expert on a mission to help people to experience optimal health and long lasting transformation.

As life long seeker on a soul-searching journey she came across many different healing systems. She moved from Germany to India to immerse in Ayurveda and Yoga about 16 years ago, when it was still unheard of in the west.

She runs Body-Mind-Soul Acupuncture in Ashwem, Goa. Find more information about her practise at acupuncturegoa.com.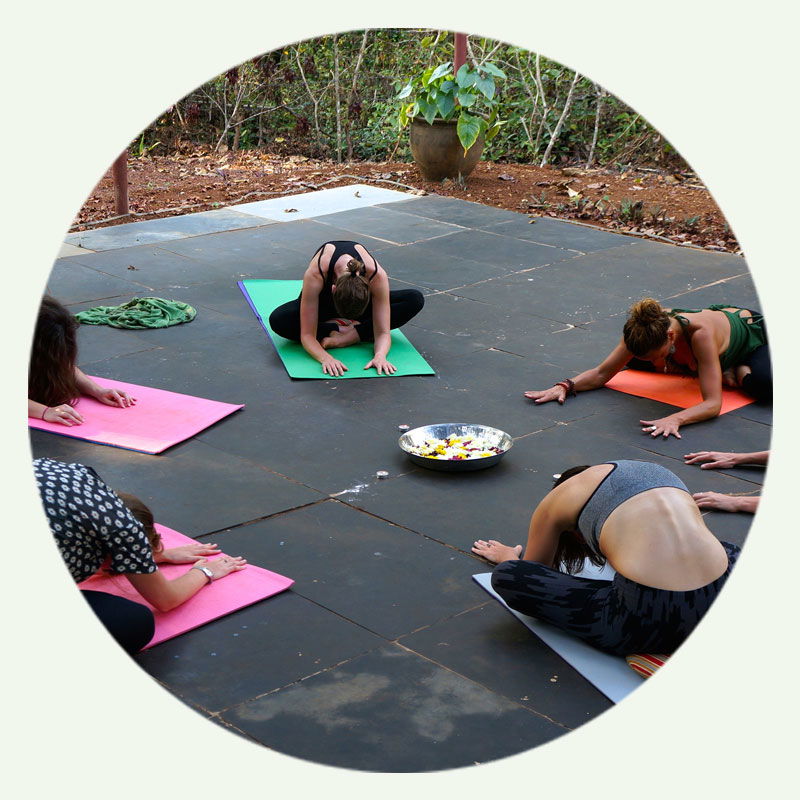 We'll help you kickstart your self healing journey! You'll start the day with energising sessions of yoga and end with a relaxing and restorative session each day. You'll receive group sessions of acupuncture to activate your own healing abilities. Each session focuses on a theme such as Chi Energy Boosting, Yin-Yang Balance, Relaxation & Rejuvenation or Immune System Activation. Release energetic blockages, reinforce your immunity and rejuvenate by detoxing and rebalancing your body.
A retreat in all senses: The peaceful and secluded rural setting encourages communion with yourself and with nature. Our groups are 15-20 people from Goa and all around the world.

We aim to create a warm atmosphere and a true 'safe space'. Bring your body, mind and spirit into a natural state of wellbeing.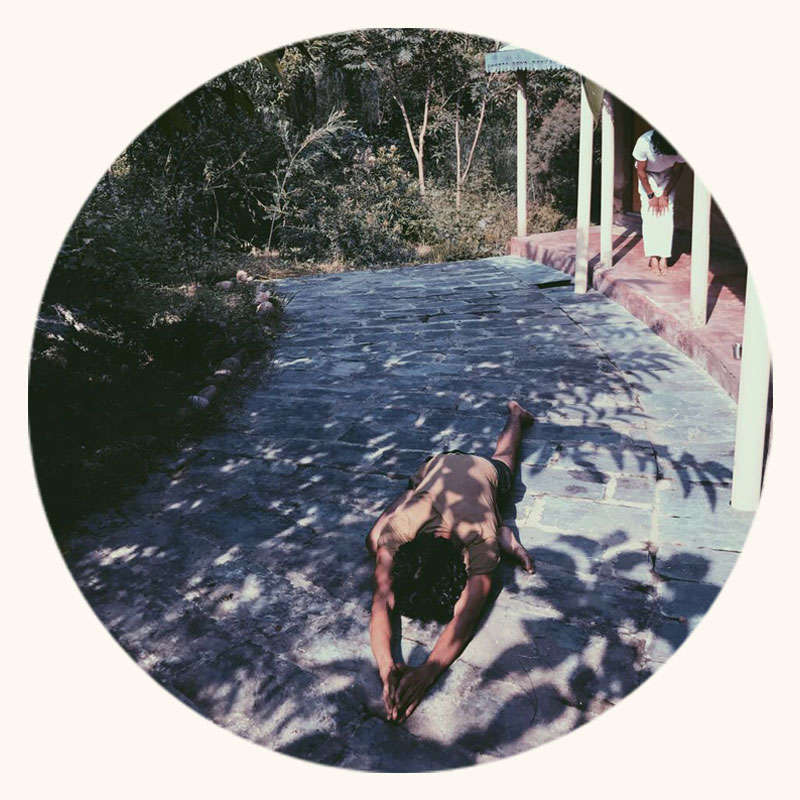 We'll practice yoga twice a day with daily group acupuncture & visualisation sessions. There is free time in the day to join additional workshops, take a walk around the forest property or a dip in the ocean, the nearest beach is Agonda, South Goa.

We also offer on-site naturopathy treatments, massages, pottery workshops & movement therapy for those inclined to try other things (at additional cost).


A Typical Day

7.00 am, Pranayama & Asana
9.00 am, Breakfast & Break time
11.30 am, Group Acupuncture / Activity
1.00 pm, Lunch time & Rest time
4.00 pm, Group Acupuncture / Activity
6.00 pm, Relaxation Yoga
7.30 pm, Dinner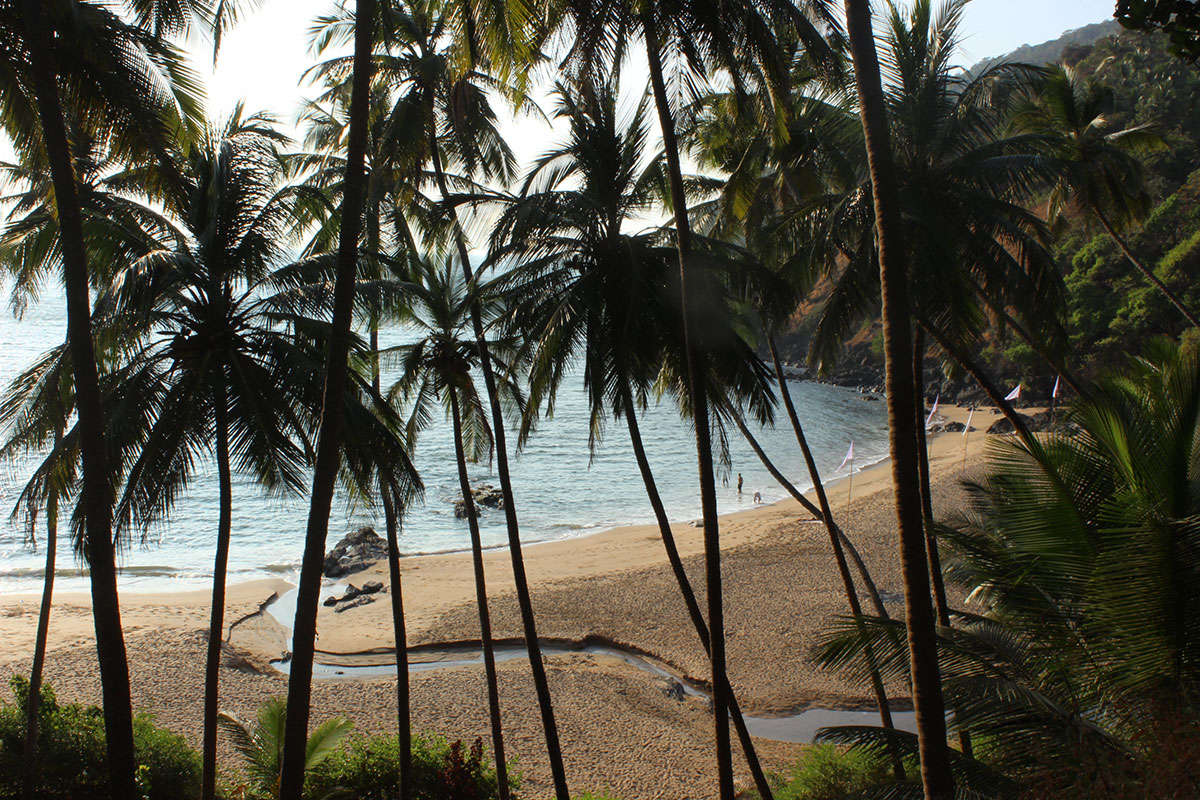 Our Secret Jungle Hideaway
The location is a one-of-a-kind eco village sought out to reflect the ethos of our holistic retreats. It is a hidden secret completely off the beaten path and set against the backdrop of the tropical jungle in verdant, tranquil south Goa. A true sanctuary that encourages stillness, self renewal and inner communion.

The distinctively designed cabanas and tree houses available are spread over 12 acres of forested land. The inside outside living plans have you living as close as possible to nature.

The two yoga shalas on site are built accordingly to the rules of sacred geometry. Both the banyan tree shala and pyramid shala are located in the midst of green, their open design allowing a gentle breeze to wash over you as you practice.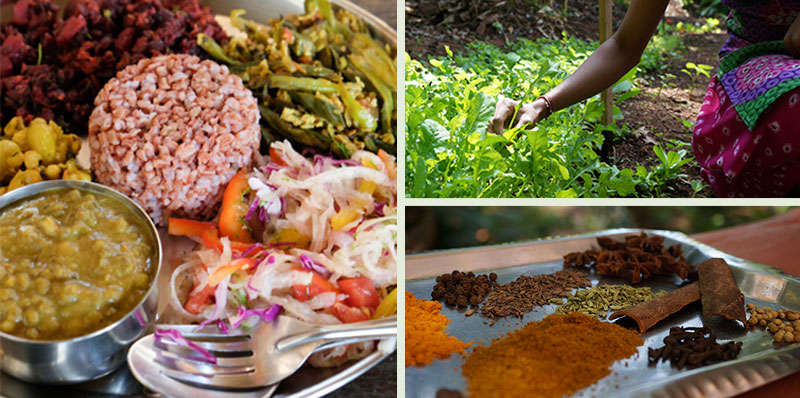 We offer vibrant and nutritious vegetarian and vegan meals at onsite garden restaurant. Expect a creative fusion of wholesome, plant-based, indigenous, local and ayurvedic cuisine.

Meals incorporate fresh, seasonal ingredients such as herbs, vegetables and medicinal plants sourced from local markets and sustainable farms. We use organic as much as is practically possible.
Room Categories and Pricing
| Type | Cabana Standard | Cabana Deluxe | Treehouse Standard (2 bedroom) | Treehouse Deluxe (1 Bedroom) |
| --- | --- | --- | --- | --- |
| Single Occupancy - 6 Nights | ₹50000 | ₹80000 | ₹52000 | ₹90000 |
| Twin Occupancy - 6 Nights | ₹35000 | ₹45000 | ₹37000 | ₹50000 |
Our venue has standard and deluxe cabanas and deluxe tree houses available on a single occupancy or twin sharing basis.

Secure your spot by paying an initial deposit of Rs. 20,000. The remainder can be paid on arrival once you decide on accommodation preferences.

Email us on meghna@kyospaces.com with your accommodation preferences and we'll get back to you as soon as possible to confirm all details.
Book Now